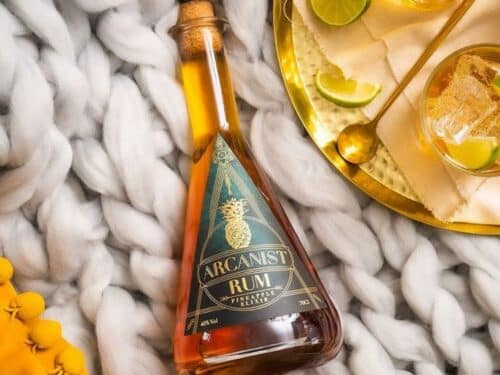 Arcanist Pineapple Rum
Premium small-batch, Caribbean pineapple spiced rum.

Was it science, magic or destiny? We're not sure, but they've stumbled across the formula for liquid gold.

The science experiment that went right:
They conjure up small batch rum, inspiring you with the flavours and traditions of spiced rum.

Their Demerara rum originates from Guyana and is infused with Caribbean spices here in the UK.

Every ingredient has been sustainably sourced and ethically produced.

Sophistication. Heritage. Mystery. Sustainability. And Science. It's the perfect blend.