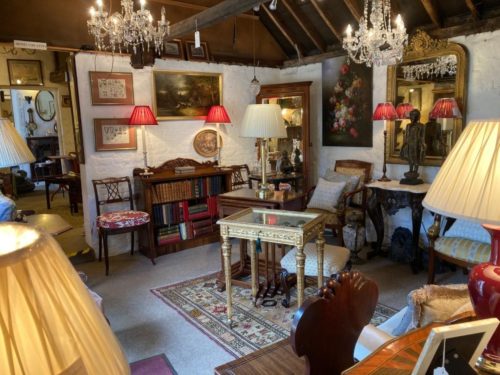 Beech and Springs/Jacachet
Antique and upholstered furniture, stylish decorative antique and 20th century lamps, glass, porcelain, pictures and mirrors with lovely handmade cushions.

Beech and Springs - @beechandsprings, 22 years of traditional upholstery using gorgeous fabrics and trimmings. If you have comfy old chairs, sofas or stools needing TLC come and speak to us.

Jacachet Decorative Antiques and Interiors - @jacachetdeocrativeantiques, look forward to bringing colourful interiors pieces to enhance your home.

Together we will show stunning and beautiful high-quality pieces – great for you or as presents.

Antiques are green – invest in the future recycle the past.