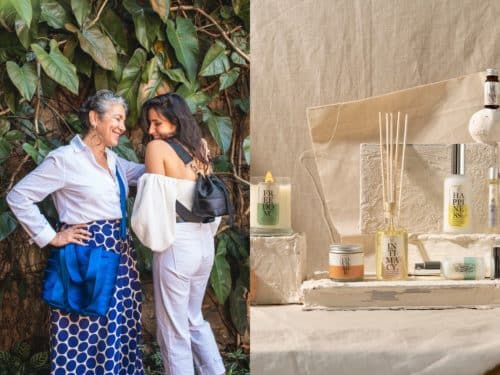 Belo & Elm Rd
Belo & Elm Rd. have joined forces to spread kindness this festive season. A collaboration that celebrates self-care, the planet and our global communities.

Belo turns materials destined for landfill into beautiful items that celebrate ethical craftsmanship while elevating impoverished communities. They create long-lasting yet timeless fashion accessories that carry kindness in every seam.

Elm Rd. is an artisanal fragrance studio based in Kent that formulates and handcrafts botanical aromas infused with pure essential oils in a formula that is 100% natural, vegan and cruelty-free. Their mission is to connect you to an emotion that will soothe your mind, heart and soul through the power of scent.