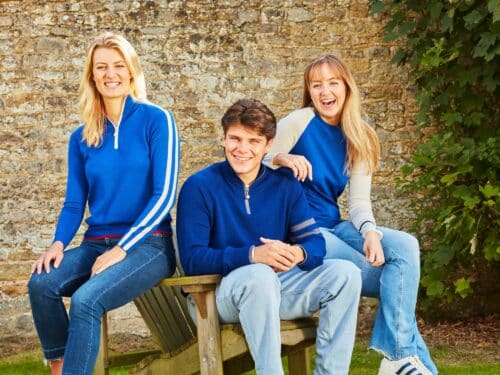 Birdie London Ltd
Birdie London has created a stunning collection of Merino activewear for men and women. Easy, everyday styles to fit busy lives - whether at work or play. Their jumpers are made by a British manufacturer using the finest, responsibly sourced Merino wool which provides a unique blend of comfort, breathability and softness. Merino wool is a 100% natural fibre and is a wholly recyclable and biodegradable.

Designed to be worn for activities including golf, skiing, Pilates, cycling, riding, Birdie London clothes offer the perfect combination of performance and style. Our new Autumn collection includes quarter zip and full zip jumpers, hoodies, base layers, and roll neck jumpers, with prices from £35.00 to £185.00.

They call it "cocktail sportswear", clothes that can take you from your activity straight to the bar! Designed by Birdie London, worn worldwide for fashion, form and function.