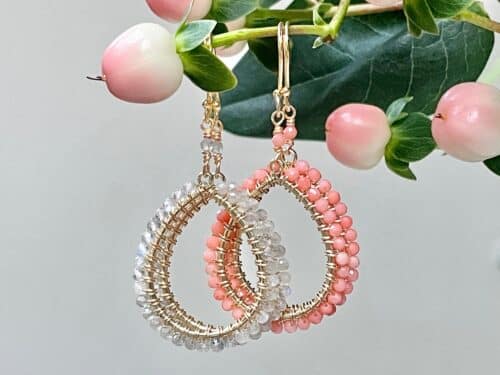 Charlotte Knapman Collections
Beautiful earrings wrapped In semiprecious gemstones & crystal beads. Designed in London & expertly handcrafted in Cape Town. Elegant, original & bursting with colour!

I set up my jewellery business, Charlotte Knapman Collections just over two years ago. Colour is at the forefront of my mind when I design each piece. I love discovering new shades and hues and combining them to create harmony or deliberate clash. I use a range of stunning gemstones; hot pink & emerald green jade, olive green peridot, blue lapis lazuli, denim agate, mint green amazonite, grey labradorite, black onyx & many more. The earring hooks used are all gold plated on sterling silver so totally hypoallergenic.