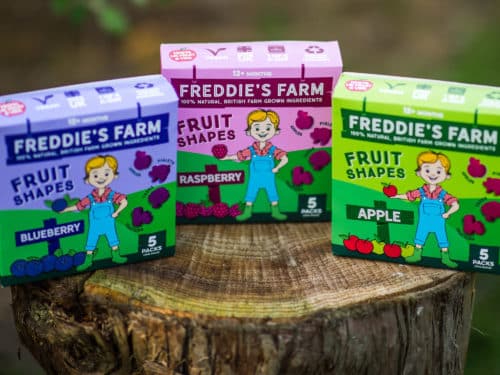 Freddie's Farm Snacks
From Freddie's Farm to your family – We make 100% fruit and veg based kids' snacks. We grow it, we make it, we pack it all on our family farm in Kent. We are the first and only kids' snack brand in the UK to have 100% PLASTIC FREE PACKAGING!

We are a real family with a real hunger to make a change in the way that children currently snack. We hope you love eating our snacks as much as we enjoy making them.