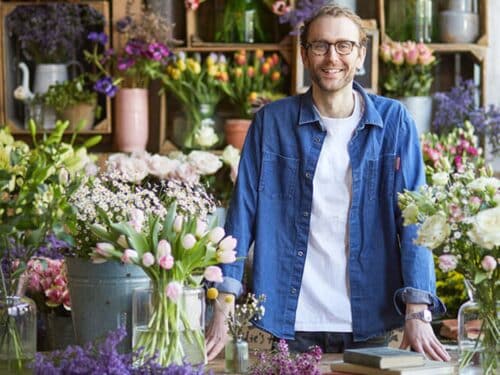 Freddie's Flowers
Gloriously fresh flowers that are good for the soul!

Freddie's Flowers was founded by Freddie Garland (his actual name!) in 2014. Freddie's on a mission to share the soul-lifting joy that his glorious, seasonal flowers bring.

We deliver a different arrangement of stunningly fresh flowers each week. You have the pleasure of arranging your flowers, which is a lovely, creative and mindful activity.

We provide easy to follow arrangement advice and flower care tips. We deliver all over the UK, visiting different areas on different days. You don't need to be in when we deliver.

Our flowers are gloriously fresh, stunningly natural (with a bit of a wild side) and they're only £25 a pop!