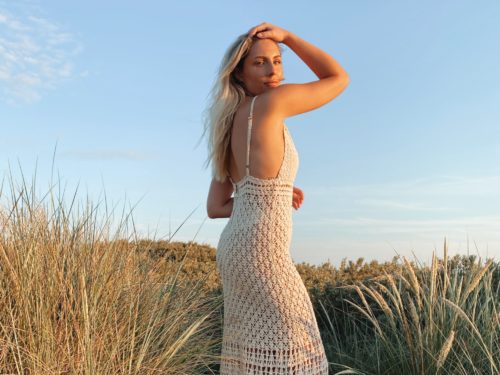 Friday's Find
Women's clothing and accessories boutique with a bohemian twist. Timeless feminine pieces, for your ultimate summer and beachwear wardrobe. Mid-range to luxury brands, something to suit everyone's budget.

Stockists of resort wear brands including designers.

Flook The Label - A contemporary range of ethically-made beachwear and knits, lovingly crafted with local artisans in Bali. All garments are handmade using eco-responsible and fair labour practices, with locally sourced, sustainable materials and plant-based dyes.

Laurie And Joe – This Parisian brand offers an elegant bohemian style and adds chic and versatility to the collection, featuring beautiful embellishments, embroideries, and detailing.

Le Shadi – Born in Sardinia Italy, and designed by women, a collection of swimwear made locally by artisans. Each product is meticulously created with a selection of fine fabrics, high quality yarns and sewn piece by piece in Sardinia.

...and Claudia Morelli – Stunning bags ethically handmade by talented women in Colombia using eco-friendly materials. The detail in each and every one is so beautiful and unique; it will be a bag to treasure forever.

Also, our first ever exclusive Friday's Find collection of bespoke fedora hats, each and every one an individual and unique piece that has been customised by hand into something very special.