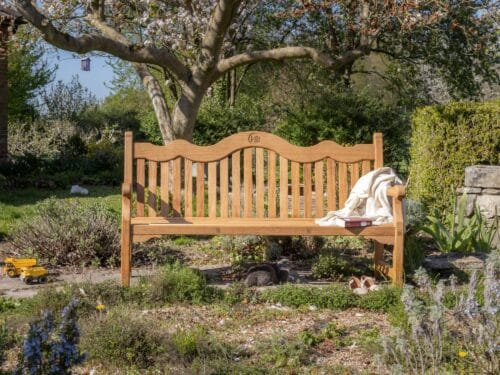 Herbert Baker Furniture
Herbert Baker Furniture are a family business handcrafting garden benches from oak, according to the designs of local Kentish architect, and champion of the arts, Sir Herbert Baker.

As his descendants, they have personal items of his to show alongside the smaller 4 ft bench from their range. They will be taking commissions and advertising the Herbert Baker Society which is due to launch in 2024, celebrating the legacy of Sir Herbert and his many artistic collaborators.

They hope their family story and passion will inspire others to create a unique gift made for their family home or favourite place. The benches are individually hand-crafted with space for personalised carving, in order to make a perfect memorial to a special place, person or event.