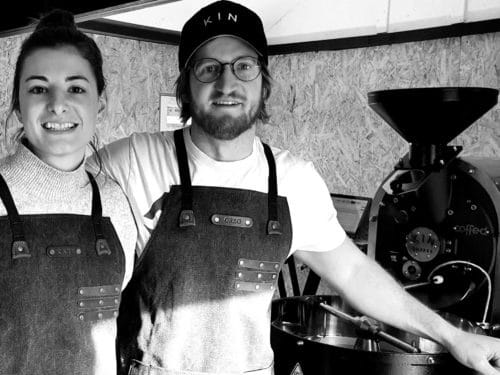 Kin Coffee
Greg and Kate relocated from London to their Kentish kin in Staplehurst at the beginning of the pandemic and fell back in love with the Garden of England, where they had both grown up.

Obsessed with fresh, high quality and ethically sourced coffee (symptomatic of a lot of time spent in the city), they decided to utilise their knowledge and enthusiasm by upcycling 'the potting shed' into their own beautiful boutique roastery.

In addition to freshly roasted coffee, they also sell Kin Coffee clothing and mugs.