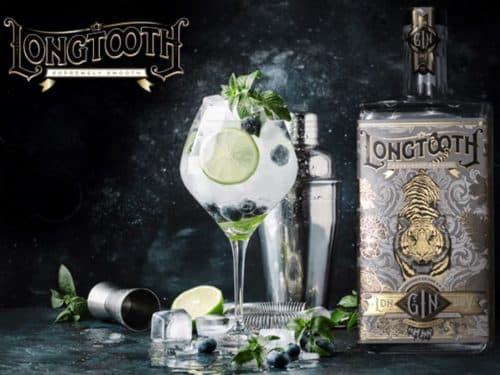 Longtooth Gin
Sunday Times Magazine - 'Perhaps the best gins in the World?' and 'Britains new spirit stars'.

Longtooth's gins have a legacy that stretches back to the swinging sixties, the decade of cool - distilled from and epitomised in their heritage brand, Bengal Gin. All the Longtooth flavours are based on the classic London Dry Gin quality designation, as drunk in the most hip and happening bars and clubs for more than fifty years.

Tasting notes: 12 ethically sourced botanicals on a classic juniper base, which builds with cassia and cinnamon to a a subtle spicy finish. The result is supremely smooth and dry, perfect for knockout G&T's and Martini's!

Four exceptional IWSC award winning flavour options:
• The classic London Dry at 43%
• A romantic pink - the Rose Petal and Strawberry
• Seville Marmalade - Spring is just around the corner

Longtooth Gin maintains a commitment to tiger conservation and the preservation of their habitats.