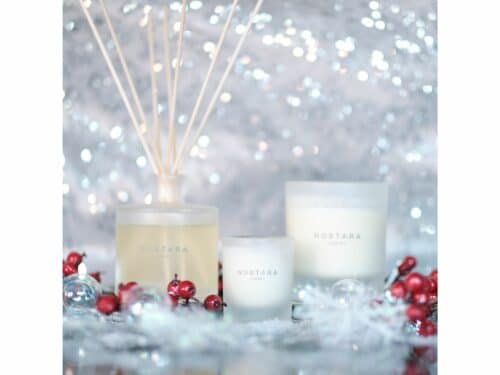 Nostara Fragrance
Nostara is a proudly British Fragrance House with products designed and handcrafted in the UK.

Guided by leading perfumers and fragrance experts, our unique collection of fragrances transform emotion and nature into perfumes that are imaginative, and evocative.

NOSTARA blends luxury and escapism with respect for our planet.

With unique fragrances, natural soy wax and 100% cotton wicks, our candles add a little luxury to your life.

Our collection of Reed Diffusers provide aromatic, long lasting fragrance to any room.

Browse our collection of fragrances and find some great gift ideas.