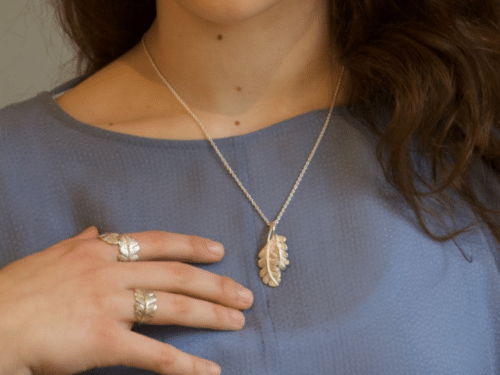 Sally Wilcox
Sally Wilcox has been handmaking beautiful silver floral jewellery for many years. Inspired by the delicate forms of flowers and nature, her work also explores her fascination with sculpture and texture.

Not believing that style means the sacrificing of comfort, Sally's work combines simple elegance with versatility; creating beautiful pieces that can be admired by everybody.

Sally studied at City and Guilds Fine Art College and Central St. Martins, and achieved an BA in Jewellery. Although for some years after her studies she worked in the family art supplies business, in 2002 Sally returned to her first love and began making jewellery at the Black Bull Yard in Hatton Gardens.

Over the years her work has achieved much success at such places as Spitalfields Market as well as private shows, and she continues to sell today in London, Cornwall and Brighton.