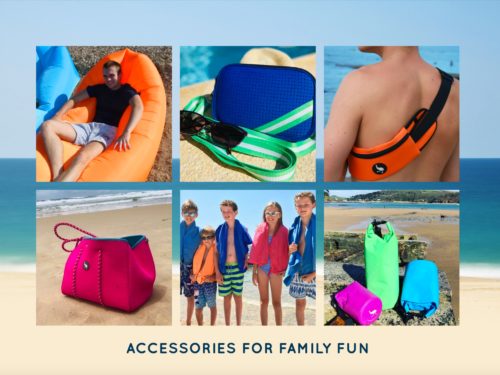 The Holiday Shop London
ONE STOP SHOP FOR VIBRANT ESSENTIAL ACCESSORIES

Influenced by antipodean heritage, holidays, colour and family the Holiday Shop London create stylish, practical unisex accessories for families who love sport, leisure and travel. Aimed at easy living, our multi-purpose Dry Bags, Towels, Neoprene and more ensure everyday lifestyle to surf and running, shopping to yoga, sailing to cycling, camping to school are covered with items that make perfect gifts or are ideal for family everyday use. Our ethos is simple. No matter what, each item should keep giving and be flexible enough for use by anyone.