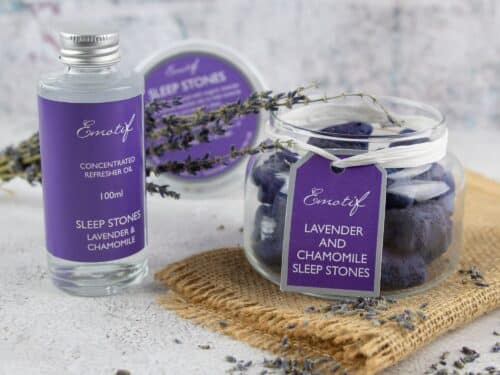 Corincraft
At the heart of the fragrance industry for decades, our passion for fragrance is unparalleled. Using only the finest quality ingredients, sourced sustainably across the globe, and handcrafted in the heart of Sussex, we offer a stylish & sophisticated collection of bespoke home fragrance products, aromatherapy stones, perfumes & colognes that have won universal acclaim.

100% vegan, cruelty-free, using natural ingredients where possible, and packaged in 70% recycled packaging, they really do tick all the boxes! It's no wonder Love Organic Fragrance has worked with clients such as Saks Fifth Avenue, Harrods, and Marks & Spencer, amongst many other iconic retailers.

So what products can you expect to find when visiting us?

Home Fragrance
The Emotif home fragrance collection includes a range of bespoke, divinely fragranced objects d'art, including fragrance diffusers as you've never seen before, a modern twist on drawer fresheners, fragranced tealight holders and concentrated oils to name just a few.

Aromatherapy Stones
The Emotif Aromatherapy Stone collection, a selection of five different natural fragrances, each infused with a unique blend of natural essential oils specifically designed to help tackle one of life's many stresses. Using the powers of aromatherapy to harness the power of nature and bring you: Sleep Stones for a better night's sleep; Spa Stones to recreate a luxury spa ambiance for you to relax and unwind at home; Stress Stones to help calm your mind, body, and soul; Smart Stones to stimulate your senses and get those creative juices flowing; Happy Stones to transport you to your happy place and boost feelings of emotional wellbeing.

Fragrance
The Love Organic Fragrance range is a scintillating collection of 10 stunningly presented vegan fragrances in Eau de parfum concentration. Made in the South Downs of Sussex using only natural, certified organic ingredients...finally, organic has become glamorous!