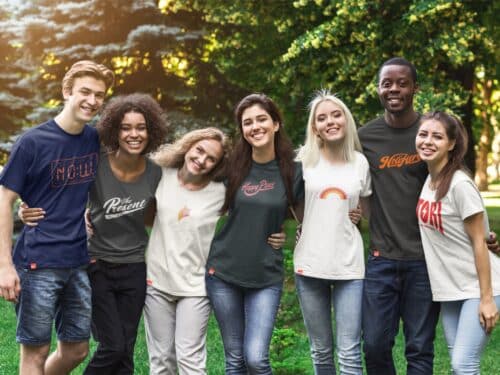 DBT's
DBT's is a collection of 100% organic t-shirts, sweatshirts and hoodies, for women, men and children, all inspired by the concept of living in the moment and the importance of well-being.

We produce authentic, original designs, all totally exclusive and designed by us…you literally cannot buy them anywhere else in the world!

All our products are Fair Wear certified and made in an ethical and ecological way.

Our emphasis is on quality, sustainability, durability, comfort and softness – all combined with style!