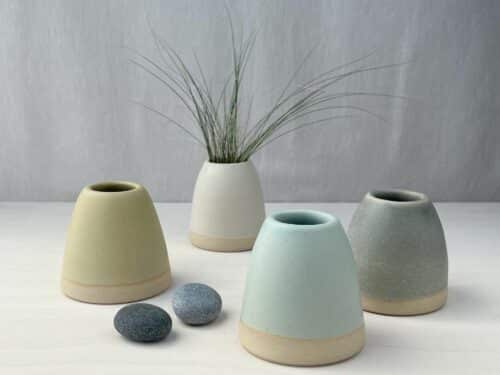 Katharine Gray Ceramics
Katharine Gray Ceramics is a studio based in rural Kent, England, on the edge of the Pilgrim's Way.

Founded by Katharine in 2022, the artist originally earned a Fine Art Degree at university in upstate New York, with a focus on Ceramics and Textiles. Following university, she pursued a successful career in Interior Design for 20 years, before rediscovering her love for creating beautiful ceramics.

Katharine specialises in all forms of decorative and functional ware, from full dinner services to unique ornamental bowls and elegant vases.

With a signature style that is natural and fresh. Katharine's work is inspired by the grey clay of the Connecticut River Valley where she was born and raised, the white rock of England's southern coast where she now makes her home, and the ocean in-between.